Create Custom Name Servers at Hover
Every registry has its own control panel and ways to set Custom Name Servers. They label it with different names but the function is the same. Hover calls it the glue records. We will guide here on how to create custom name server records/glue records at Hover. You can refer here if your not sure on What is Custom Name Servers.
Creating a glue record is very easy at Hover. Just follow these steps to Create Custom Name Servers at Hover and use them as your custom records.
Login to your hover account and choose your domain name. After that, click on the advance tab on your top right corver.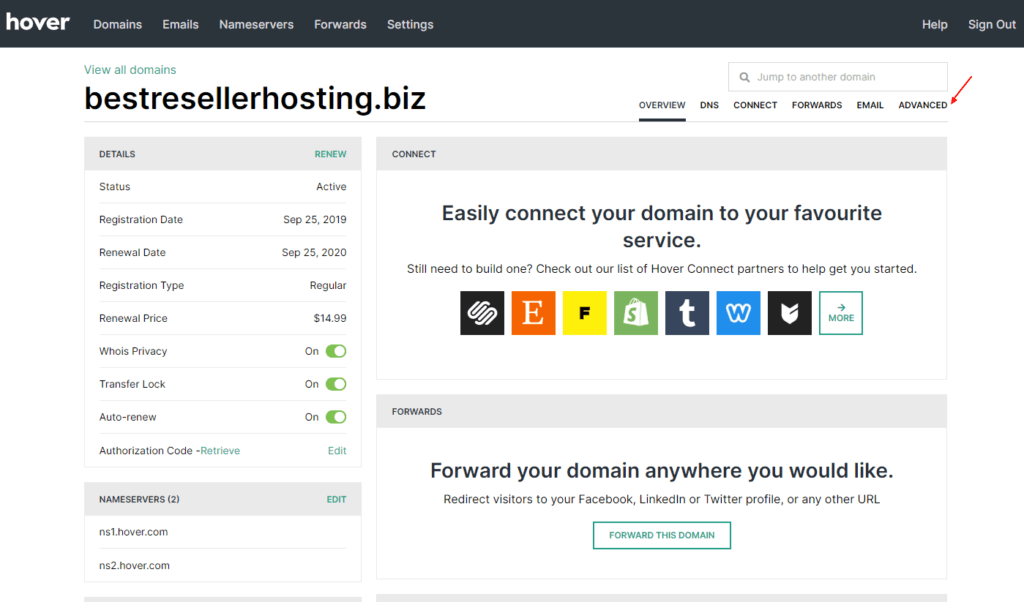 2. Once you are in the advance tab, click on Add A Glue Record.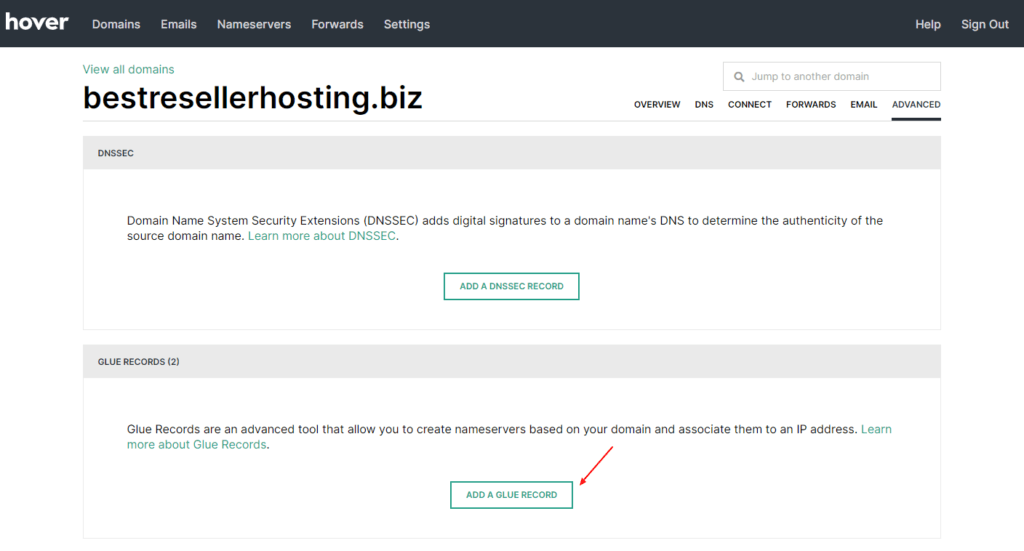 3. The last step will be setting your ns1 with your server IP address. Repeat the step again to set for ns2.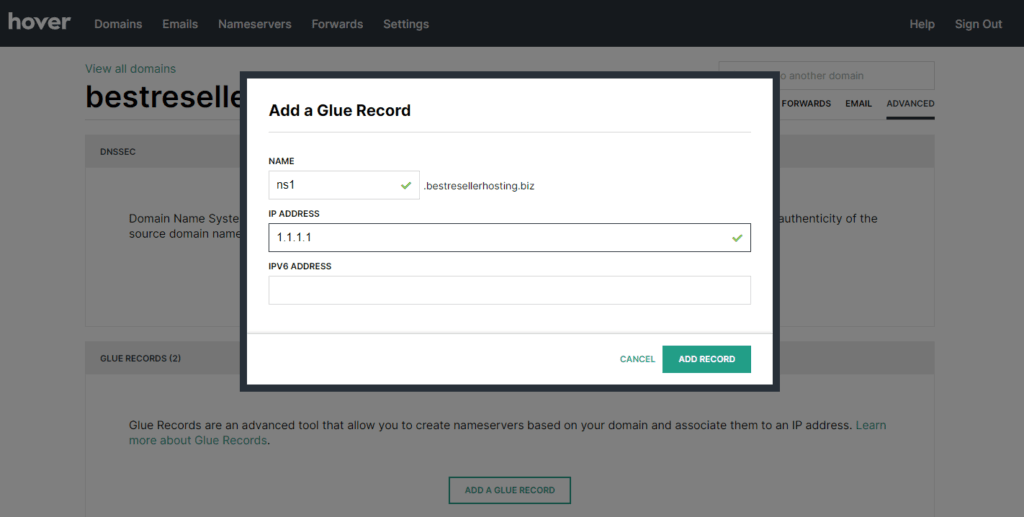 4. You are done. Now you know how to Create Custom Name Servers at Hover. Usually, the records will be live in a few minutes. Please note that on rare occasions, it may take up to 24 hours for the records to globally propagate. It is better to use a DNS Checker tool to see if your records are live before using them as Name Servers for domains.