Hostgator Reseller Hosting Review
{{ reviewsOverall }} / 5
Users
(2 votes)
Pros
Free SSL
Free WHMCS
Complimentary Backup
Uptime Guarantee
Free Migration
Established Brand
45-days money back guarantee
Free ResellerClub account
Cons
Still on HDD hosting
Support can be slow at times
Still on PHP 7.1
Hostgator Overview
Hostgator founded in 2002. Over the years, they have been well known for web hosting. Many bloggers including myself preferred to host with Hostgator because of their unlimited hosting plan. But it is a different story when it comes to Reseller Hosting. 
01 Performance
Hostgator still uses HDD for shared hosting environment while you can get more disk space and cheaper pricing for an SSD hosting environment. Well that is not the only factor to choose a host since well-configured servers do perform well and there are also other factors that you can look into like quality support.
We have a blank WordPress site loaded on their Houstan Data Center and we are monitoring their server uptime and performance. The site is hosted from a Reseller Hosting Plan and not on their Shared Hosting plan. We do this so that we can get valuable insights for our Hostgator Reseller Hosting Review.
We won't say they have the best response time, but it is acceptable. Their response time is a bit late if compared to other companies that use SSD. Their uptime is good so far.
The Apdex score is a ratio value of the number of satisfied and tolerating requests to the total requests made. Each satisfied request counts as one request, while each tolerating request counts as half a satisfied request.

In simple word, the server's performance is good if the score is close to 1 and bad if close to 0.
We also gathered speed test result of the hosted site from multiple locations for our Hostgator Reseller Hosting Review. We have shared our findings in the table below. The loading time is below 1 second for North America while test from other regions was below 2 seconds.
The speed test result is quite surprising because the server perform well for an HDD environment. If fact I will say that it outperforms other SSD hosting environment for some regions. Hostgator's server performance does keep up to their name.
Data Center /
Speed Test Location

Germany -1.26.s
Londan - 1.21s

North America
Washington D.C - 917ms
San Francisco - 873ms

South America
Sao Paulo - 1.60s

Tokyo - 1.67s
Sydney - 1.93s
Speed test scores may vary a few milliseconds if you try to do the test again since server peek time and other factors can affect it. So, I will suggest to run the test yourself again using our test site URL if necessary.
02 Pricing
Hostgator provided three choices of plans to choose from and all of their plans comes with Free WHMCS License Key. They are a bit expensive for an HDD environment when compared to their competitors. This is probably because of the reputation that they have for their brand.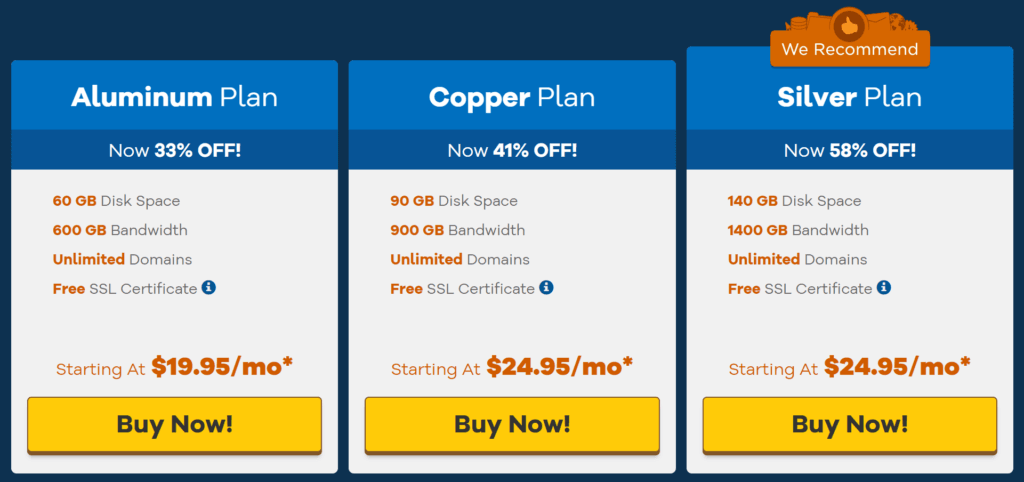 If you're not satisfied with HostGator, not a problem since your not bonded to any contract. They have a no questions asked 45-Day Money-Back Guarantee. The refund is only applicable for the Hosting product and does not include any domain or addon services.
03 User Friendly
Hostgator client panel is very friendly and their UI is very clean and nice. They also have a powerful panel and you can access all sort of stuff from there.
Hostgator provides free migration service of up to 30 accounts but within 30 days of signup. You can request to do more but it will not be free. Most host only provides free migration for cPanel accounts but the good thing about Hostgator is that they also provide manual transfer. They can also migrate your site for free if you are currently hosted on a VPS or on a different control panel like Plesk or Webmin.
04 Support
Hostgator have phonecall and live chat support, but they can be a little slow at times. Being a former customer of Hostgator, I did get frustrated at times because of the wait time to get support. The only satisfaction is they were always able to solve the problem whenever support was needed.
05 Features
One of the major lack is Softaculous script installer plugin on their cPanel. They are using Quick Installer which is basically fine but some of its scripts are outdated. At the time of writing, WHMCS is running on V7.8 but Quick Installer version of WHMCS is only V6.3.1 which is actually pretty bad.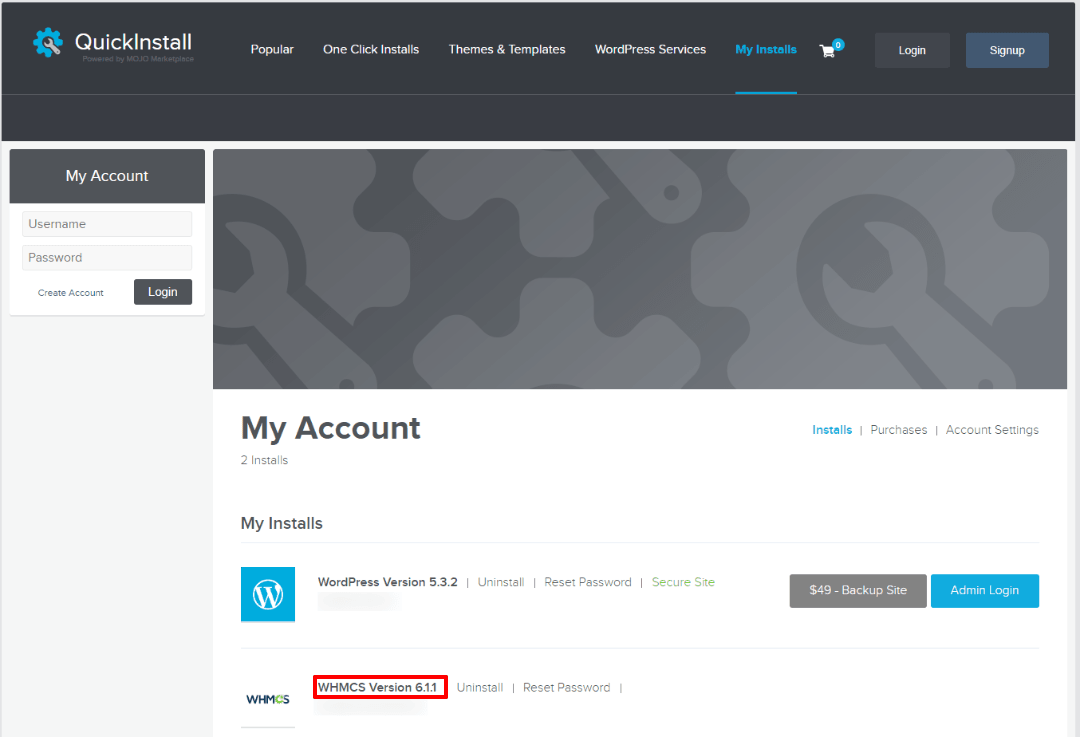 Well you can, of course, install the latest version of WHMCS via the installation file that you download from WHMCS.com but that will require you to perform extra steps to secure the installation. You will need to move your writeable and crons files above the public_html folder and setup cron jobs. If WHMCS is something new to you, then you will really have a hard time configuring them. All these are automated with Softaculous.
Besides that, the server only support up to PHP 7.1 which is quite bad. Most of their competitors already support up to  PHP 7.3 but Hostgator still on outdated PHP although it has reached end of life status and will not receive critical bug or security fixes.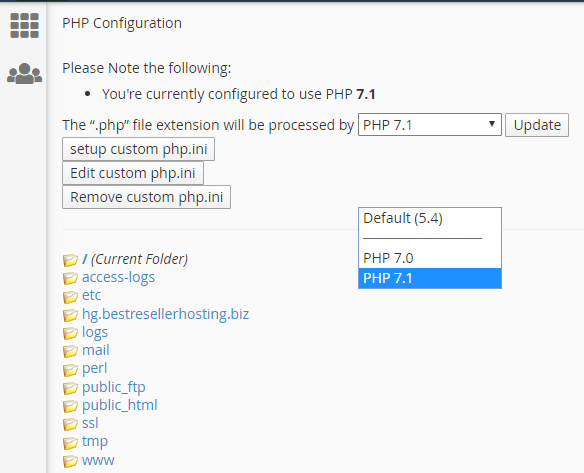 One of the pluses of Hostgator is that they provide Free ResellerClub account. So you don't need to look for a Domain Reseller account. Although we don't recommend them to our clients, many still prefer to use ResellerClub because of their well-known name. You can read our review on ResellerClub to know why we don't recommend them. You can check here if your looking for the Best Domain Reseller Account.
06 Conclusion
For the experience of configuring WHMCS and linking with WHM was never a problem on their servers. The only trouble was installing WHMCS since their servers don't have Softaculous. Many clients prefer to host with them because of their well-known name in the industry and also for the Free WHMCS license key that comes with all of their plans.
In term of features, Hostgator is still way behind with their outdated PHP and Quick Installer. In a simple summary, I would say that even with a lack of features, they can deliver outstanding performance.
I do recommend this host if you are going to sign up for for a longer term like 2 or 3 years because their monthly plans are expensive and they don't have a discount / introductory price for the first month.
Disclosure: We are a professional review site that may receive a commission if you click through and make a purchase. Our reviews are purely based on experience. We are independently owned and the opinions expressed here are our own.
What people say... Leave your rating
Order by:
Be the first to leave a review.
Show more

Pros
Free SSL
Free WHMCS
Complimentary Backup
Uptime Guarantee
Free Migration – 30 Accounts
Great performance
45-days money back guarantee
Free ResellerClub account
Cons
Still on HDD hosting
Support can be slow at times
Only support up to PHP 7.1
You cannot choose your server location.
Server Locations
Provo, Utah
Houston, Texas